Christmas Activities in New York City
Come spend the holidays in New York City! Is is an experience unlike any other. Whether you choose to go ice skating, watch the snow glisten in Central Park, or view the beautiful holiday displays in department stores - New York City is a must for celebrating Christmas. Chilly weather simply adds to the season's cheer. It's difficult to choose from an endless variety of fun things to do during the holidays! Whether you select a play on Broadway, or watch a tree lighting ceremony, there are countless ways to celerate. New York City becomes a winter wonderland - snow blankets Manhattan; crowds gather to view the exquisite Christmas window displays adorning the stores along Fifth Avenue; ice skaters glide hand-in-hand across the Rockefeller Center Skating Rink as the Christmas tree glows beneath the New York skyline. Don't miss out on a chance to see Santa! If you are interested in Christmas Activities in New York City, you may also be interested in our Thanksgiving Activites in New York City. Click here to view our complete list of New York tour offerings.
---
Seasonal 1 result
---
Displaying 1 - 1 of 1 result
---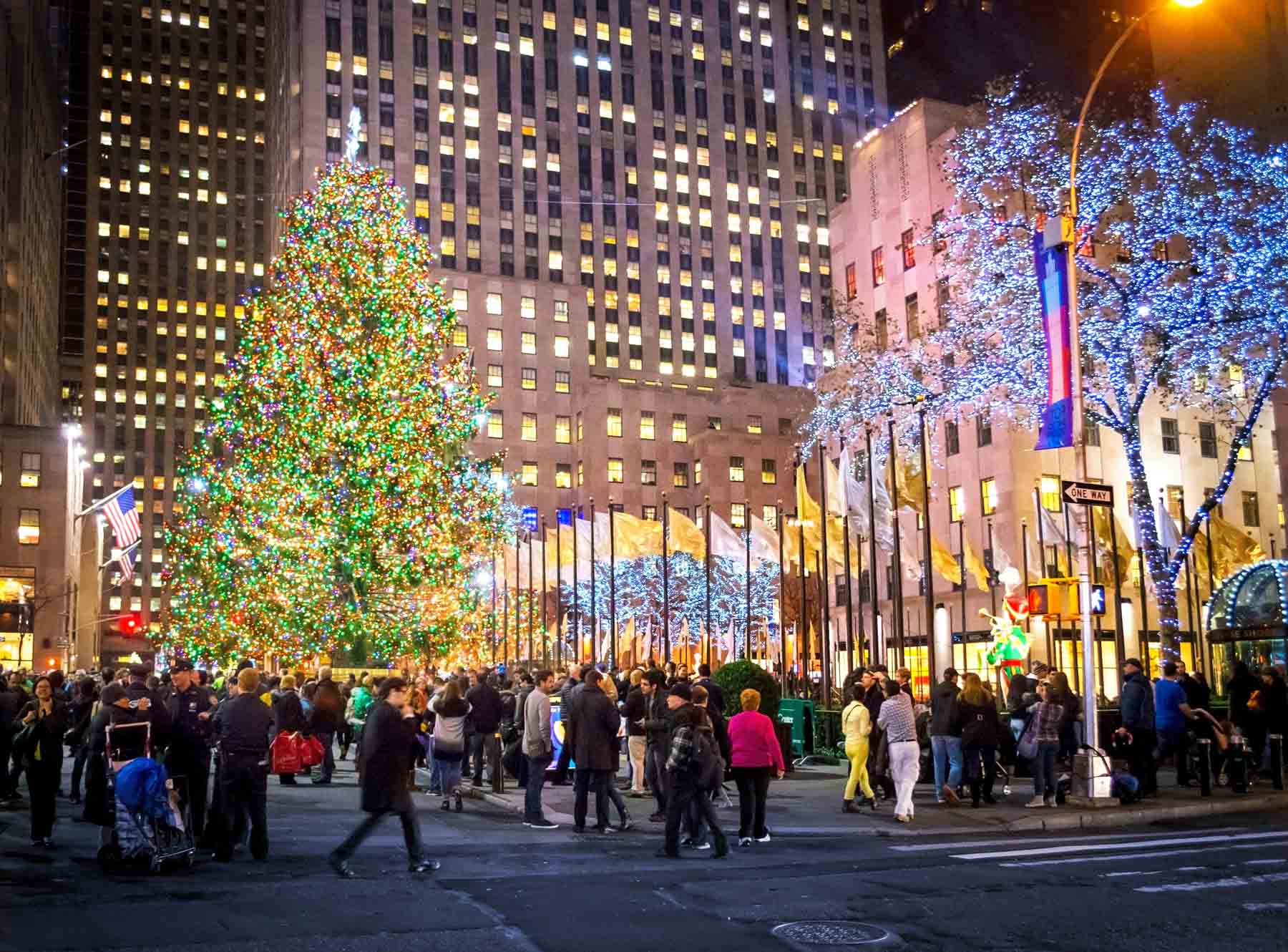 Be part of a truly magical experience on the small group Holiday Lights Walking Tour in New York. Celebrate the holidays as Midtown Manhattan lights up like no other place in the world. Mechanical window displays, synchronized light shows and Santa Claus himself await you in this Winter Wonderland!
From: $25.13
US Dollars
---